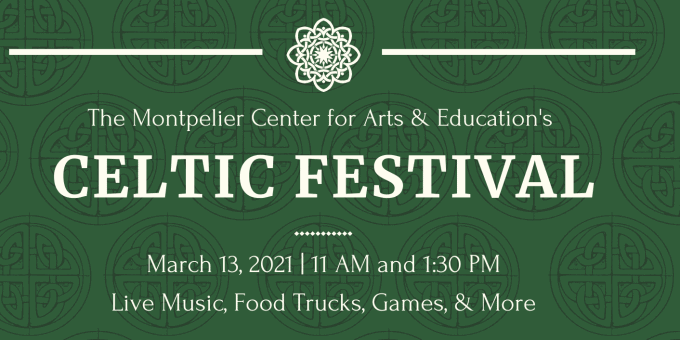 GET READY TO CELEBRATE ALL THINGS CELTIC!
March 13, 2021 || 11:00 am and 1:30 pm
Celt·ic; /ˈkeltik,ˈseltik/; adjective
relating to the Celts or their languages, which constitute a branch of the Indo-European family and include Irish, Scottish Gaelic, Welsh, Breton, Manx, Cornish, and several extinct pre-Roman languages such as Gaulish.
The Montpelier Center for Arts & Education knows there is a diverse population in Hanover County consisting of various Celtic backgrounds. In that light, we are excited to present the 2021 Celtic Festival to celebrate and educate!
For more info, visit: https://montpeliercenter.salsalabs.org/CelticFestival/index.html