| Position | Name |
| --- | --- |
| President | Bill Halpin |
| Vice President | Terry Riley |
| Treasurer | Shawn Lenahan |
| Secretary | Chuck Curran |
| Member | Jay McCarthy |
| Member | Jim McLaughlin |
| Member | Brian Kiernan |
| Member | Lori Forbes |
| Member | Trish Taylor |
Director Biographies
---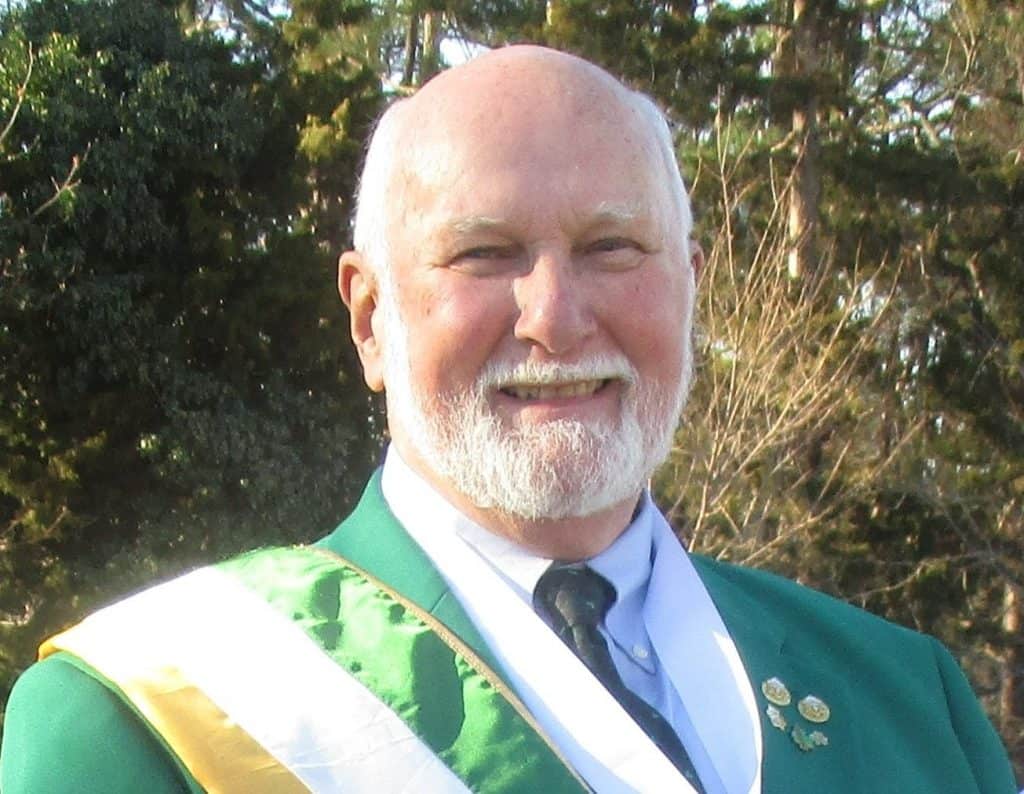 Bill Halpin
Bill grew up in a family that treasured its Irish heritage and he carried that forward into adulthood. For 35 years he's served in the world's oldest Irish fraternity, the Ancient Order of Hibernians, as innovator and in multiple elected positions at local and state levels. He has lectured on aspects of Irish history in Ireland and the US, contributed to several books chronicling the Irish in the Civil War and is authoring the biography of Fenian General William Halpin (1823-1892).
In 2019 he established the Irish Culture Center of Virginia, Inc., as a 501c.(3) charitable organization to promote Irish heritage. It is through your generous donations we can support raising monuments to honor worthy Irish/Irish Americans and promote research in Irish history, study of Irish literature, and participation in Irish music, dance and athletic games.
Bill is a retired Army intelligence officer. He is a graduate of the U.S. Army War College, Harvard University's National Security Program and the Federal Executive Institute. He received language training in German, French and Czech, and served more than 20 years overseas.
---
Terry Riley
Terry is descended from a long line of proud Irish-American patriots who served in our country's military, politics, and commerce, helping make America the great county it is today. Our history shapes us. Terry has been at the forefront promoting the recognition of Irish-American Revolutionary War patriot Colonel John Fitzgerald, Aid de Camp for George Washington. Terry is also Co-Chair of the AOH Virginia State Freedom for all Ireland Committee, working towards a united Ireland. He has been an active member of the AOH for 22 years, serving as President of the Lt. Col. Dowd Division and AOH Prince William County Board and is a founding member and President of the Herbert-Cady Division in Alexandria. Terry is retired, USCS, DEA-USDOJ.
---
Jay McCarthy
Jay McCarthy is a native of Upstate New York and the oldest of 9 children. Now residing in Loudoun, VA, Jay has been married for 44 years and blessed with 2 daughters and 6 grandchildren. Jay has been an active Hibernian since 2007, having served as President, Col. Thomas J. Cunningham Jr. Division Jr. as well as Virginia State Vice President, Secretary, Treasurer and now serves as the incumbent Virginia AOH State President. Jay has been active in the Knight of Columbus for the past 30 years (Past Grand Knight, Past Faithful Navigator, and 3 years as District Deputy).
Jay is retired but is "working" as a Starter/Player Assistant at Lansdowne Golf Club. Earlier he was a Senior Engineering Project Manager in the Managed Security Services Group at Verizon. Jay's relationship with Verizon began 16 years ago as part of the NetSec organization where Jay was the Director of Procurement, reporting to the CFO. Jay's 35 years of business experience prior to his relationship with Verizon involved the IT, Biotech, Analytical Instrument, Chemical and Truck manufacturing industries.
Jay started his career as an Internal Auditor then moved into various Financial and Operational roles as either COO or CFO. During the late 1990's thru 2004, Jay was very involved with mergers and acquisitions and fund raising for Start-Up IT related firms in both the commercial and federal environments. Jay earned his degree from Bowling Green State University – BS Degree in BA/Accounting in 1974; ITIL Certified in 2006 and obtained Security Clearance in 2006.
---
Shawn Lenahan
Shawn Lenahan joined the Ancient Order of Hibernians in 2014, was elected division president in 2017 and served in that capacity for three years. He is currently the Irish Heritage Committee Chairman. Shawn was a member of the Artillery Company of Newport in the Rhode Island Militia Council of Historic Military Commands from 1996-2003. He participated in cannon salutes, color guards and honor guards for official state and local ceremonies, and patriotic and veterans events. He also participated in Revolutionary and Civil War reenactments and the annual City of Newport St. Patrick Day Parade (always followed by a screening of the Quiet Man).
Shawn and Jill were married in 2000 and have two wonderful sons, James and Adam. Shawn treasures time with his family, especially traveling, hiking and participating in his sons' activities (e.g. Boy Scouts).
Although born in Ohio, Shawn considers Rhode Island to be his home state. He received a BA in History from Dickinson College, Carlisle, PA and has held positions of increasing responsibility in financial services, currently with Wells Fargo.
---
All Donations are tax deductible.