The Irish Cultural Society of Virginia
The Irish Cultural Society of Virginia is and IRS approved 501c(3) non-profit organization.  All donations – monetary or real estate – are tax deductible.  One of our Irish heritage projects is a bronze statue of Colonel John F. Fitzgerald (1740-1799) to be located on Basilica of St Mary property in Alexandria.  Fitzgerald made significant and enduring contributions  to the fabric of our Irish heritage: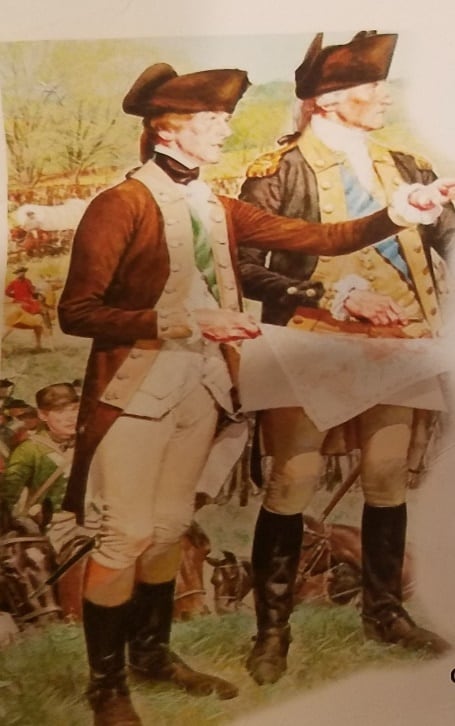 A wounded veteran and Revolutionary War hero
Aide de Camp and lifelong confidant of George Washington
Prominent Alexandria business leader and benefactor
Alexandria's City Mayor
Customs collector, Port of Alexandria (origin of U.S. Customs Service),
Founder of the Bank of Alexandria,
Founder of Alexandria's first library,
Financial supporter of the Alexandria Academy for Orphans
Prominent Catholic when Catholicism was illegal in the Virginia colony – Mass celebrated in his home
Solicited donations to build a Catholic Church – George Washington was the first donor
Founded the first Catholic Church in Virginia, today's Basilica of St Mary
For this project to become a reality, your participation is essential. To achieve our goals, the Corporation is seeking donations. Please include donations in your annual division budgets and encourage Brothers to be generous.
Brothers who are 70½ or older, unable to itemize deductions, and want to reduce taxable income, the Tax Free IRA Rollover is the way to do it. This is the perfect charitable gift, To do this is it extremely important that the donation is handled by the custodian/manager of your IRA prior to taking the RMD!
Over time the Corporation will acquire facilities throughout the Commonwealth where  social interaction will support our mission of fostering Irish heritage and culture through lectures, study, and research in Irish history, language, music, dance, visual arts and theater.
This is our first opportunity to support Irish Heritage with tax deductible dollars.